Advisory Board
The Master of Agribusiness Industry Advisory Board meets regularly to counsel the Department on the ongoing development of the program. The board provides valuable input on focusing the program strategically, and stays abreast of emerging issues that should be addressed in the program. The broad industry representation of the board ensures that the program appeals to a wide range of food and agribusiness professionals.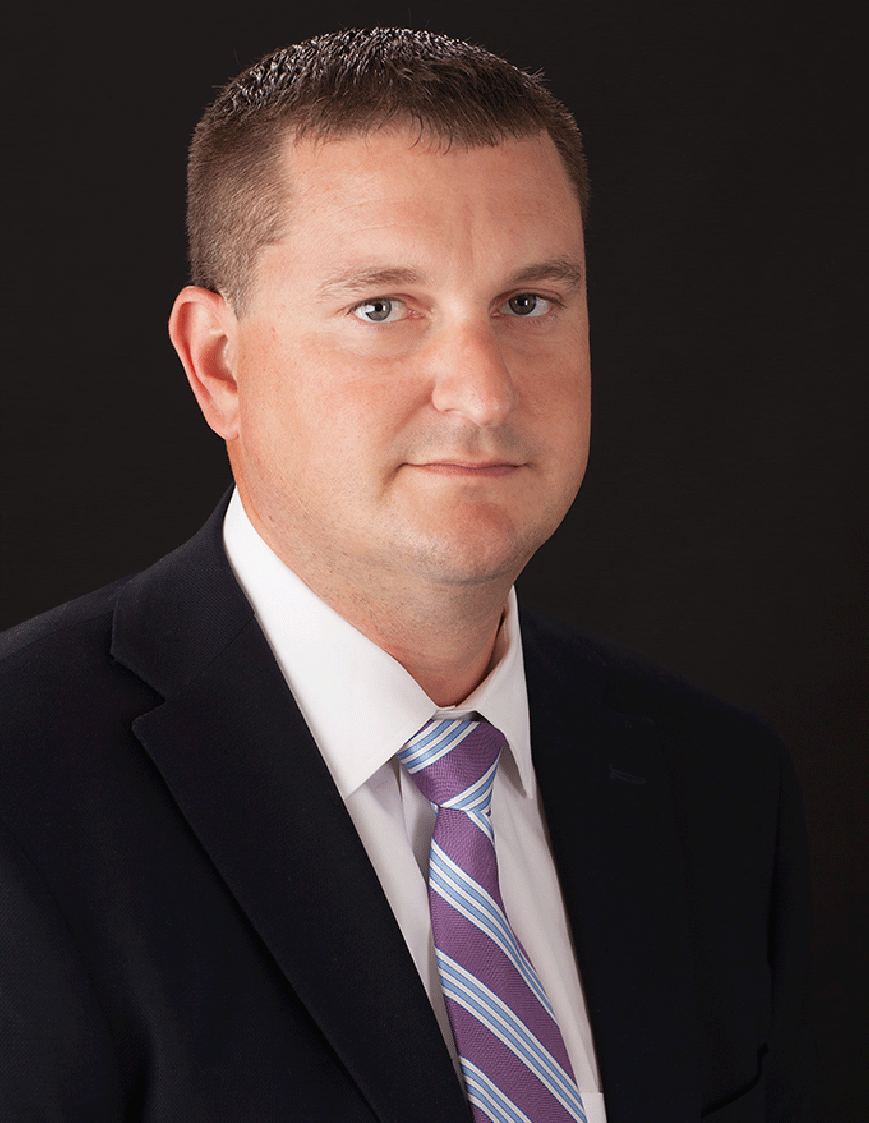 Barry Brant
Regional Leader - Eastern Cornbelt
Koch Fertilizer, LLC
Barry is Regional Leader – Eastern Cornbelt covering Illinois, Indiana, Ohio, and Michigan for Koch Fertilizer, LLC. He has been with Koch since 2007 with responsibility of leading the marketing team for all fertilizer products and terminals in the region. Koch Fertilizer is an affiliate of Koch Ag & Energy Services that has domestic production as well as global trading business with terminals in key agriculture countries outside the U.S. He has a B.S. in Agribusiness and Master of Agribusiness (MAB) both from Kansas State University. Based in Wichita, Kan., Koch Industries consists of a group of companies in refining and chemicals; process and pollution control equipment and technologies; minerals and fertilizers; fibers and polymers; commodity and financial trading and services; and forest and consumer products. Koch companies have a presence in nearly 60 countries and employ about 70,000 people.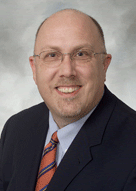 Steven D. Brody
Global Director, Business and Biotech Affairs
Pioneer Hi-Bred, a DuPont company
Steve Brody is Global Director for Business and Biotech Affairs for the Americas. Steve and his team are responsible for planning and implementing engagement approaches and programs with key government, regulatory agencies, regional trade associations and other critical stakeholders to achieve regulatory and DuPont Pioneer business objectives.
Prior to this role, Steve had global responsibility for planning and directing the implementation of government and industry relations programs and activities. His responsibilities also include monitoring and advising on trends in global agriculture policy and serving as a senior corporate spokesperson on policy matters. Previously, he was Sr. Manager for North America Sales Operations and Six Sigma Champion where he led Pioneer's North America Customer and Sales Services group and Business Improvement team. He joined Pioneer in 1995 as a Government Relations Manager with responsibility for federal policy.
Steve joined Pioneer from the U.S. Department of Agriculture in Washington, D.C., where he was a Special Assistant to the Secretary of Agriculture and USDA's Farm Service Agency. He has served on staff for two former Members of Congress from Iowa, and a former Iowa Lieutenant Governor.
He graduated with honors from Morningside College in Sioux City, Iowa, and has a Master's of Arts degree from the University of Iowa and a Master's of Agribusiness degree from Kansas State University.
He is member of the Clive City Council, Secretary of the Board for Habitat for Humanity of Iowa, the Kansas State Masters of Agribusiness Industry Advisory Board, and is Vice Chair of the Des Moines Area Regional Transit Commission representing Clive, West Des Moines and Windsor Heights. Steve is a past board member of the American Farm Bureau Foundation for Agriculture, a founding member of the Dallas County (Iowa) Foundation, where he is past President, and a member of the State of Iowa Judicial Nominating Commission.
Dana Brooks
Senior Director of Government Relations, State Affairs
Land O'Lakes
Dana Brooks joined Land O'Lakes in May as Senior Director of Government Relations. She will focus on state affairs and industry relations. Prior to Land O'Lakes, Dana was employed by Elanco Animal Health as director of Government Affairs in October 2013. Dana has been in Washington, D.C., nearly 15 years representing agricultural interests.
Dana has had the privilege of working for two great former Members of Congress- Marion Berry, a farmer and blue dog Democrat from Arkansas, and JoAnn Emerson, a champion for agriculture and republican from Missouri. She has directed government affairs efforts for agriculture policy at American Farm Bureau Federation, Florida Farm Bureau, National Milk Producers Federation, Elanco and now Land O'Lakes.
She earned degrees in agriculture from the University of Arkansas- Monticello and a Masters of Agribusiness from Kansas State University.
Dana's passions include scuba diving, boating, horseback riding, skeet shooting and hosting Women in Agriculture events. She is from rural southeast Arkansas but calls Florida her second home where her husband and step-daughter reside.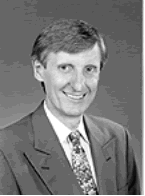 Raymond M. Cesca
Chaiman
Glenray Farms
Raymond Cesca is currently Chairman of Glenray Farms, a world class value chain organization that promotes the use of modern western farming technologies in swine production and processing. Mr. Cesca is also Founder, President, and CEO of GAEÁ, an agricultural based market development, trade, and strategic planning organization that promotes economic development in emerging economies. From 2006 to 2008, Cesca served as President of the World Agricultural Forum which promoted resolutions to critical issues facing global agriculture. Prior to that he served as the Managing Director for World Trade at McDonald's Corporation. He was responsible for reducing or eliminating barriers to trade among the 118 countries in which McDonald's operated. At McDonald's he held the position of Global Purchasing from 1992 to 1995 and was Director of International Purchasing Atlantic from 1987 to 1992. Mr. Cesca also spent 15 years with CPC International, an international consumer products organization. He provided leadership to a number of boards and councils, including the Food and Agriculture Committee of the National Policy Association, the Food Products Committee for the Pacific Basin Economic Council, the agricultural policy-working group of the United States Council for International Business, the Turkish American Business Council, the Advisory Board of FyBx, an international fiber company, and as an advisor to RiseLink, an Asia development organization. He was the chairman of the Food and Agricultural Committee of the U.S. ASEAN Business Council, and co-chairman of the Advisory Council oaf the World Agricultural Forum. He also was the recipient of the Corporate Conservation Leadership Award. Cesca has a bachelor's degree from St. Bonaventure University, an MBA from Columbia University, and attended the University of Southern California's School of Food Management and Stanford University's Decision Theory Forum.
Terry J. Garvert
Customer Risk Manager YC/SBM
Grain and Oilseed Supply Chain NA
Cargill, Incorporated
Terry Garvert is the current Corn and SBM Customer Risk Manager. He started this position in 2007 and is responsible for Customer risk management for GOSCNA Key clients utilizing corn and Soybean meal. Terry has spent more than 38 years working with Cargill. Prior to his current position, Garvert was the Foodgrains Market Development Leader for the wheat product line. In essence, Garvert was a wheat generalist, having worked with export customers to improve the quality or price competitiveness of their flour or milling operations in the past. He has also spent 17 years as a cash merchant of wheat and has traded all six classes of wheat and all export ranges. Terry has served as the Goertzen Seed Research Project Director where he oversaw Cargill's wheat breeding business. Garvert has worked at the KSU Cereal Science Lab, KSU experiment station, and been a past Director at the Kansas City Board of Trade. Garvert earned a bachelor's in Feed Science and Chemistry from Kansas State University, graduating in 1977.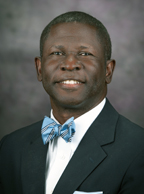 Keith D. Harris
C.P.M.
Assistant Professor
Kansas State University
Keith is an Assistant Professor Agribusiness Management at Kansas State University. Dr. Harris earned a Ph.D. from the University of Missouri-Columbia, an MAB from Kansas State University, and a B.S. from Lincoln University. His research interests include organizational economics and social network theory to explain and predict the emergence of bioscience networks in the food and agriculture industries. Dr. Harris teaches courses in Agribusiness Management Strategy and Managerial Economics. Prior to an academic career, Keith worked in commodity risk management, international procurement, and supply chain management strategy for General Mills, Sara Lee Foods, and Farmland Foods. Keith is a returned Peace Corps Volunteer. He served as an Agribusiness Advisor to the Honduran Ministry of Natural Resources where he helped develop agribusiness opportunities from tropical agriculture.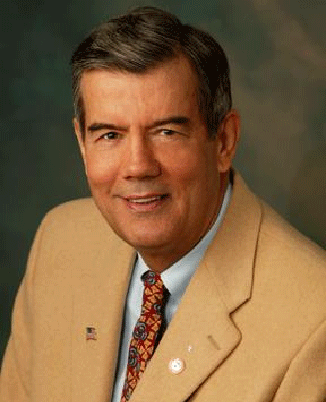 Bill Helming
Founder, Chairman & CEO
Rolling Plains Companies
Bill Helming lives in Olathe, Kansas. He turned 75 on July 2, 2015. He is a positive and optimistic person and his Christian faith is a very important part of his life. Bill has a lot of energy and typically works out with his wife Kathleen six days a week. He has two sons and one daughter, three wonderful grandchildren and two younger brothers.
Bill has a strong passion and love for the work he does. Upon completing his BS and MS degrees in Ag Economics at the University of Nevada, Reno (UNR) during 1961-1965, he became the first chief economist for the National Cattlemen's Beef Association and then founder and first general manager of CattleFax (Denver, Colorado) within the years of 1965-1971. Since 1972 Bill has been self-employed. He has successfully owned and operated Bill Helming Consulting Services for the past 43 years. Bill is a nationally known and highly respected economist, agribusiness consultant, author and speaker with a very good forecasting track record over the last 43 years. He has clients and subscribers throughout the U.S. and Canada.
For the 14 years of 1977-1991, Bill Helming created and produced a popular and successful syndicated radio program (known as the Helming Report) for 355 farm and Ag radio stations in the U.S., running three times a day, five days a week. This program was broadcast to five to six million people per day. The program content consisted of the U.S. economic and Ag sector commodity market outlook.
In 1988, the UNR Board of Regents honored and presented to Bill Helming the Centennial Alumnus Award. Bill gave the commencement address in May of 1988 at UNR. In October of 2014, Bill Helming received the UNR College of Agriculture Distinguished Alumnus Award for 2014.
Bill crafted (with the excellent input of many others) a full replacement to the present U.S. Federal Government income tax code designed to significantly improve economic growth, new job creation, wages and family incomes. On October 26, 2005, this tax plan proposal (bill S.1921) was introduced in the U.S. Senate by Senators Jim De Mint and Lindsay Graham from South Carolina.
In January of 2010, Bill self-published a 210-page book on the U.S. economy titled What Goes Up Eventually Comes Down. It turned out to be a positive and rewarding project and success.
Bill Helming is the founder, chairman and CEO of the Rolling Plains Companies and a soon to be launched (in the first half of 2016) startup and large-scale, privately owned and vertically integrated, sustainable and cost plus farming, cattle feeding, beef packing, chicken production and processing, hamburger and chicken restaurant food merchandizing and a solar, wind and renewable energy company. This project, dream and vision represents a culmination of Bill's life work since graduating from the University of Nevada, Reno.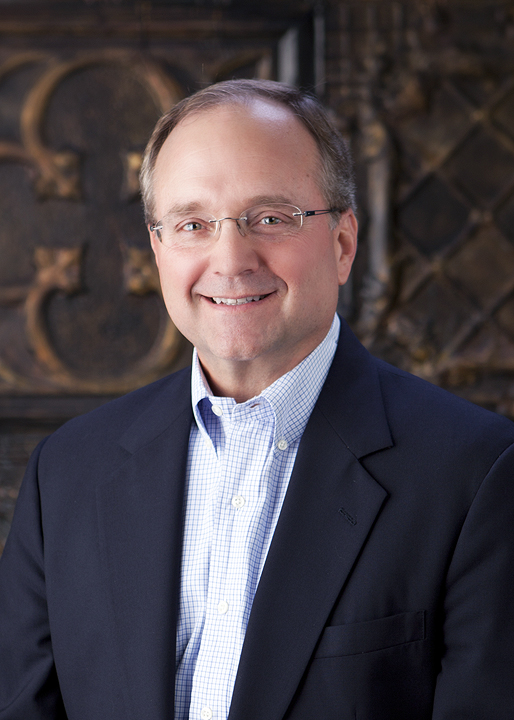 Dave Rock
Manager, Channel Development
John Deere Company
Dave is a graduate of Kansas State University with degrees in Agricultural Mechanization (1980) and Master of Agribusiness (MAB - 2003). Dave has been with John Deere Company more than 35 years and has held a variety of positions of increased responsibility in product support, marketing, sales, business planning and dealer development. In his current position as Manager, Channel Development for the U.S. and Canada, Dave is responsible for managing and executing the independent dealer channel strategy. He provides direction for developing and sustaining the John Deere Ag & Turf dealer channel that meets and anticipates the needs of customers, delivers market performance and provides positive financial returns to owners. He is also responsible for managing the dealer "Pay for Performance" programs.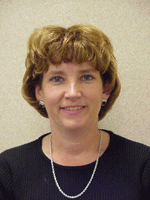 Marsha Webster
Chief Financial Officer
J.D. Heiskell
Marsha Webster is the CFO for the Gold Office of J.D. Heiskell & Company located in Ankeny, IA. J.D. Heiskell is a 127-year-old grain and commodity trading business that also operates livestock feed manufacturing and trans-loading facilities in eight western states, three eastern states and exports grains and commodities to Mexico, the Pacific Rim and the Far East. The Gold office markets and exports Distillers Grains as well as operates 4 livestock feed manufacturing facilities in the Northeast US. She was previously the Group Controller – Fresh Meats Division of Tyson, Inc. in Dakota Dunes, South Dakota. Tyson Fresh Meats is the largest Beef Processor and the second largest Pork Processor in the U.S. Prior to her position with Tyson she worked as the CFO of MD Instruments, 1stAg, Inc. and Premium Standard Farms. Marsha was one of the original members of the team that built Premium Standard Farms, a closed-system vertically integrated swine operations that over a 6-year period built a live swine operation from zero to 120,000 sows, an 8,000/day packing plant, and 2 feed mills to support the production. Marsha received her MBA and undergraduate degrees from Western Illinois University.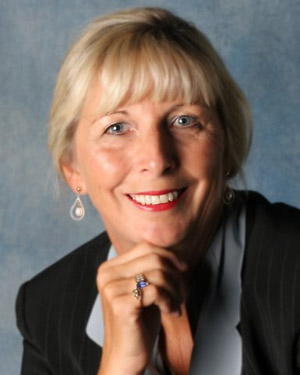 Sara Wyant
President
Agri-Pulse Communications, Inc.
Sara Wyant is President of Agri-Pulse Communications, Inc., a diversified communications firm with offices in Washington, D.C., and Camdenton, Missouri. As a veteran farm policy reporter, she is well recognized on Capitol Hill, as well as with farm and commodity associations across the country.
Her newsletter and website, Agri-Pulse, includes the latest updates on farm policy, commodity and conservation programs, trade, food safety, rural development, and environmental and regulatory programs.
In addition, Wyant publishes an early morning news summary, Daily Harvest, providing busy readers with a quick overview of the latest farm, food and rural policy news each weekday. She frequently speaks at farm and commodity associations around the country.
Wyant is an at-large representative on the 2014 National FFA Foundation Board of Trustees. She formerly served as chairwoman of the Farm Foundation's board of trustees and as past president of the American Agricultural Editors' Association.
In 2015, Wyant was named to the annual Folio: "Top Women in Media" recognition in the Entrepreneurs category. She has been awarded a producer communications award from the United Soybean Board, an Oscar in Agriculture award for excellence in agricultural reporting from the American Agricultural Editors' Association and a leadership award from Agriculture Future of America. In 2013, Wyant was recognized for outstanding service to agriculture by the Missouri Farm Bureau.
Wyant gained first-hand knowledge of crop and livestock production while growing up on a farm near Marengo, Iowa, and is still involved with her family's farming operation. She and husband Allan Johnson, parents of sons Jason and Jordan, also own the farm where her husband's family originally established a homestead near Almont, N.D.