Leading through Change - Kansas City 2017
Professional Development Event
October 19-20, 2017
K-State Olathe

This event will feature Bruce Tulgan, one of the nation's leaders in management training and generational diversity, discussing leading through workplace change. From beginning to end, speakers will provide attendees with tools, best practices and new insights to find success in a changing landscape. The conference is open to all interested professionals.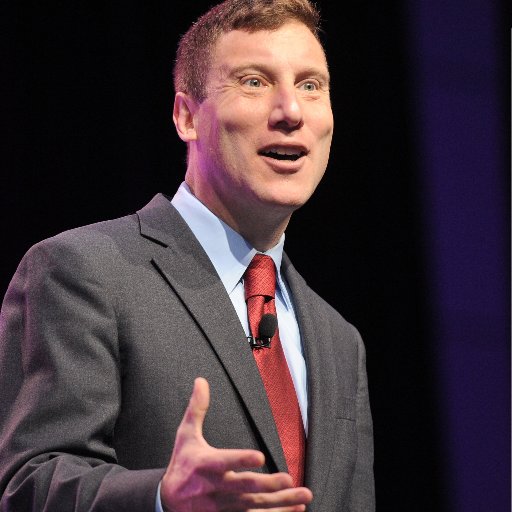 Tulgan is an author, business consultant and founder of RainmakerThinking Inc. — a research, training and consulting firm that specializes in generational issues in the workplace. His books include: Not Everyone Gets a Trophy and Managing Generation X. He will provide a half-day, hands-on workshop discussing leading through workplace change.
The conference is a collaboration of the MAB program and K-State Olathe, with the support of the Agricultural Business Council of Kansas City.
Tentative Program:
Thursday, October 19
9:00 a.m. - Noon
Keynote Session
Enter, Shift, Control: Data Risk and Leadership - TBA, Koch
#Marketing in a Digital Age - Neil Caskey, Osborne & Barr
Mergers and Acquisitions: Guiding Your Company Through Change - Paul Casady, K-State Olathe
Sky is the Limit: Leveraging Unmanned Aerial Systems - Robert Boyd, FFA Committee; and Kurt Carraway, KSU UAS
Networking Lunch
1:00-5:00 p.m. Bruce Tulgan Workshop, Rainmakerthinking
6:00 p.m. Cocktails and Dinner - J.J. Jones, Look East
Friday, October 20
9:00 a.m. - Noon
Policy Outlook for Leaders Roundtable- Dana Brooks, Land O'Lakes
Legal Considerations for Leadership - Mark Anstoeter, Shook, Hardy & Bacon
12:00 p.m. MAB 20th Anniversary Celebration Lunch
If you have questions or are interested in being a sponsor of the event, please contact Deborah Kohl at dkohl@ksu.edu. For more information on sponsorship levels.