Advisory Board
The Master of Agribusiness Industry Advisory Board meets regularly to counsel the Department on the ongoing development of the program. The board provides valuable input on focusing the program strategically, and stays abreast of emerging issues that should be addressed in the program. The broad industry representation of the board ensures that the program appeals to a wide range of food and agribusiness professionals.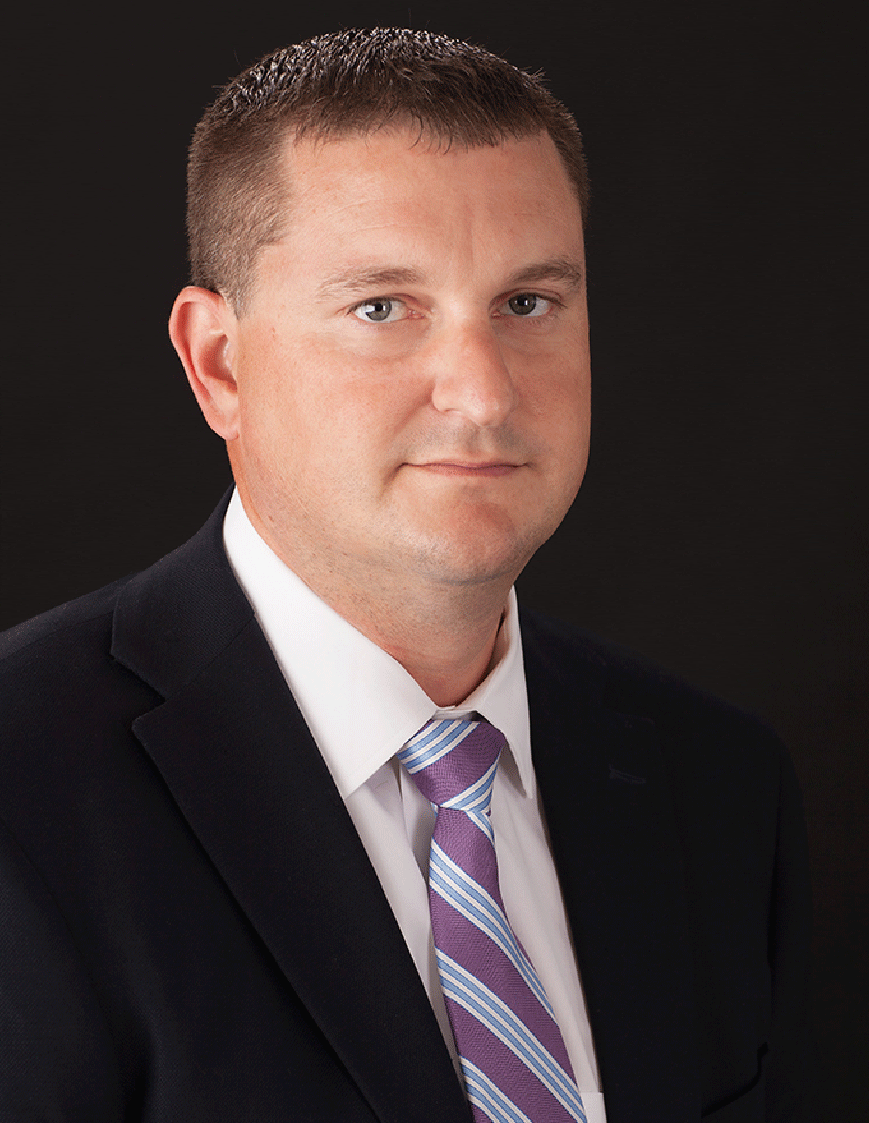 Barry Brant
President
DASCO Inc.
Barry is the President of DASCO, Inc. based in Englewood, CO. He has a B.S. in Agribusiness and Master of Agribusiness (MAB) both from Kansas State University.
DASCO distributes crop nutrients, feed ingredients, industrial chemicals, and diesel exhaust fluid. For more than 20 years, DASCO has been providing agriculture and industrial customers with fertilizer based products.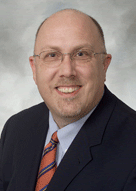 Steven D. Brody
President & CEO
BioConnect Iowa
Brody joined BioConnect Iowa from Genus plc, a world leading animal genetics company, where he was Global Director for Genus' Research and Development External Affairs. Prior to joining Genus, he was at DuPont Pioneer in various roles over a 20-year career leading global biotechnology and regulatory efforts, industry relations, North America's customer service operations and coordinated sales and marketing planning, and Pioneer's federal government relations efforts.
Besides Genus and Pioneer, his career includes ten years' experience in Washington D.C. as legislative & staff director for an Iowa congressman, and at the U.S. Department of Agriculture where he was a Special Assistant to the Secretary of Agriculture and at USDA's Farm Service Agency.
An Iowa native, Brody received his master's degree in Agribusiness from Kansas State University, and another master's degree in Administration from the University of Iowa. His undergraduate degree is from Morningside College in Sioux City.
Steve is a graduate with honors from Morningside College in Sioux City, Iowa, and has a Master's of Arts degree from the University of Iowa and a Master's of Agribusiness degree from Kansas State University.
He is a member of the US Meat Export Federation, Biotechnology Innovation Organization Animal Policy Committee, Kansas State Masters of Agribusiness Industry Advisory Board, Habitat for Humanity of Iowa Board of Directors, and Secretary/Treasurer for the Agribusiness Coalition for Foreign Market Development.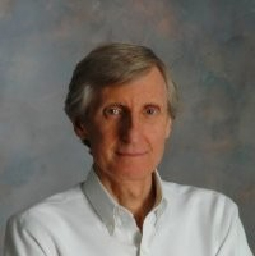 Raymond M. Cesca
Chaiman
Glenray Farms
Raymond Cesca is currently Chairman of Glenray Farms, a world-class value chain organization that promotes the use of modern western farming technologies in swine production and processing. Mr. Cesca is also Founder, President, and CEO of GAEÁ, an agricultural based market development, trade, and strategic planning organization that promotes economic development in emerging economies. From 2006 to 2008, Cesca served as President of the World Agricultural Forum that promoted resolutions to critical issues facing global agriculture. Prior to that, he served as the Managing Director for World Trade at McDonald's Corporation. He was responsible for reducing or eliminating barriers to trade among the 118 countries in which McDonald's operated. At McDonald's, he held the position of Global Purchasing from 1992 to 1995 and was Director of International Purchasing Atlantic from 1987 to 1992. Mr. Cesca also spent 15 years with CPC International, an international consumer products organization. He provided leadership to a number of boards and councils, including the Food and Agriculture Committee of the National Policy Association, the Food Products Committee for the Pacific Basin Economic Council, the agricultural policy-working group of the United States Council for International Business, the Turkish American Business Council, the Advisory Board of FyBx, an international fiber company, and as an advisor to RiseLink, an Asia development organization. He was the chairman of the Food and Agricultural Committee of the U.S. ASEAN Business Council, and co-chairman of the Advisory Council of the World Agricultural Forum. He also was the recipient of the Corporate Conservation Leadership Award. Cesca has a bachelor's degree from St. Bonaventure University, an MBA from Columbia University, and attended the University of Southern California's School of Food Management and Stanford University's Decision Theory Forum.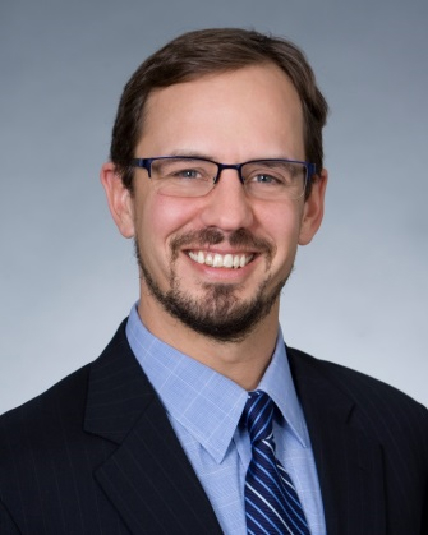 Tanner Ehmke
Manager, Knowledge Exchange Division
CoBank
Tanner Ehmke is manager of CoBank's Knowledge Exchange research team that provides market and industry outlooks on sectors affecting the rural economy, including grains, oilseeds, biofuels and farm supply; animal protein; dairy production and processing; specialty crops; and power, energy and water. Prior to joining CoBank in 2015, Tanner farmed and marketed seed for his family's seed company in western Kansas where his family homesteaded in 1885. He previously was a commodities analyst at AgResource Company in Chicago, a markets reporter for Dow Jones at the Chicago Board of Trade, and an agricultural journalist covering crop production and farm business management. Tanner holds a bachelor's in Agricultural Economics and a Master of Agribusiness, both from Kansas State University.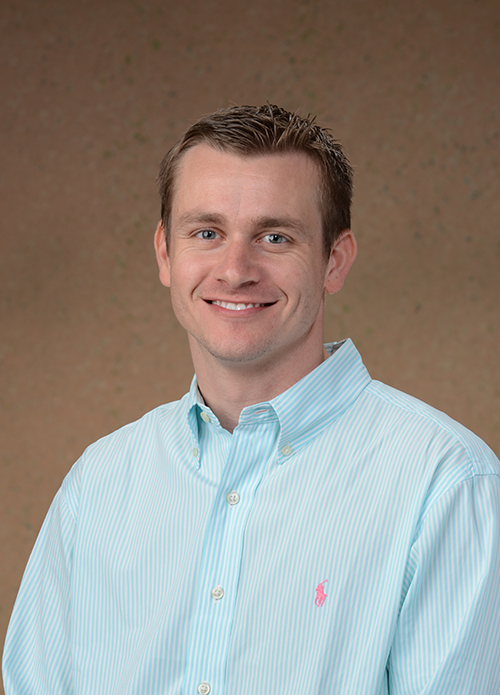 Brandon Garrett
Area Business Manager - Cattle/Equine Division
Zoetis

Brandon Garrett is an Area Business Manager for the Zoetis Cattle/Equine division, and manages a team of sixteen territory managers and specialists in Wisconsin. Growing up on a grain and swine farm in east/central Illinois, Brandon is passionate about agricultural and has worked in multiple segments of the industry. He has a BS in Animal Science from Texas A&M University and a Master of Agribusiness from Kansas State University. He has been with Zoetis since 2008, and has worked in multiple segments of the business including equine, small animal, and now dairy and beef.
Based in Florham Park, NJ, Zoetis is a leading global animal health company that is a leader and innovator of animal pharmaceuticals, vaccines, genomics, diagnostics, and animal management tools. Zoetis has a history in the industry dating back to the 1950's, and has a presence in over one hundred countries globally. Specifically to Brandon and his Wisconsin team, they work directly with local dairy and beef veterinarians and producers to drive their share of Zoetis sales. Because of the dynamics of the market, and the number of key stakeholders within each dairy and beef operation, they also work alongside local and regional lenders, AI companies, nutrition, and industry advocacy groups to educate and support the local dairy and beef market. While their primary role is to sell the broad line of Zoetis products, they secondarily work directly with customers to identify opportunities, challenges and bottlenecks on the various operations they support, and create strategies depending on the need of the customers.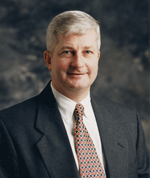 Terry J. Garvert
Retired
Grain and Oilseed Supply Chain NA
Cargill, Incorporated
Terry Garvert retired from Cargill in June of 2016. Terry spent more than 39 years working with Cargill in various futures and options trading positions, customer risk management and cash grain trading positions. He also served an extended position in foodgrains and specialty grains market development. Terry has served as the Goertzen Seed Research Project Director where he oversaw Cargill's wheat breeding business. Garvert has worked at the KSU Cereal Science Lab, KSU experiment station, and has been a past Director at the Kansas City Board of Trade. Garvert earned a bachelor's in Feed Science and Chemistry from Kansas State University, graduating in 1977. In retirement, he has added Board membership to Tractors for Africa and Cargill Cares Alumni, along with various volunteer activities such as Partners For Food Solutions, Habitat-4-Humanity, Feed My Starving Children and involvement with Future Farmers of America chapters in his home state of Minnesota.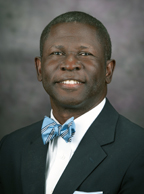 Keith D. Harris
National Program Leader
Division of Family & Consumer Sciences
NIFA, USDA
As National Program Leader, Keith provides national leadership and inter-agency coordination for the following grant programs: SBIR (Small Business and Innovation Research), ERME( Extension Risk Management Education), FBMB (Farm and Business Management Benchmarking), and AFRI (Rural Economic Development).
Keith was formerly an Associate Professor Agricultural Economics at Kansas State University. Dr. Harris earned a Ph.D. from the University of Missouri-Columbia, a Master of Agribusiness from Kansas State University, and a B.S. from Lincoln University, MO. Prior to an academic career, Keith worked in commodity risk management, international procurement, and supply chain management strategy for General Mills, Sara Lee Foods, and Farmland Foods. Keith is a returned Peace Corps Volunteer. He served as an Agribusiness Advisor to the Honduran Ministry of Natural Resources where he helped develop agribusiness opportunities from tropical agriculture.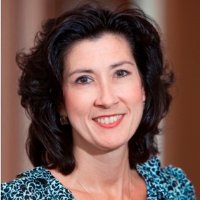 Jeana Hines
Vice President Sales & Marketing
Imperial Sugar Company, a division of Louis Dreyfus Commodities
Jeana Hines is a 1986 graduate of Kansas State University with a B.S. in Business Administration and was a member of Pi Beta Phi Sorority. Upon her graduation from K-State, she was recruited by Randall's Food Markets in Houston Texas as one of eight college graduates to go through their management training program. In 1988, Jeana joined S. C. Johnson & Son Inc. There she held various positions during her 18 year tenure starting in sales as an area manager and progressed through the organization with various roles and into their analytics group and ultimately leading various business teams. From 2005 to 2006 she was with Solo Cup Company.
In 2006, Jeana joined Imperial Sugar Company as Regional Sales Manager with the focus of brand management. In August 2011 after a number of promotions, Jeana became Vice President Sales and Marketing with management of business in all 3 channels – industrial, consumer, distributor/foodservice and marketing for the company. In 2012, Imperial Sugar Company was purchased by Louis Dreyfus Company and Jeana continues in her role of VP Sales & Marketing.
Jeana currently lives in Madison Wisconsin and offices in Sugar Land Texas (Houston TX). She enjoys reading, running and gardening and working with local food pantries and Habitat for Humanity. Jeana is married with 6 children ranging from 31 to 20. Her two boys have followed in her footsteps of Kansas State. One graduated in December of 2016 with a B.S. in Math & a B.S. in Statistics, and one is currently a junior in the Electrical Engineering program and working on a minor in Spanish.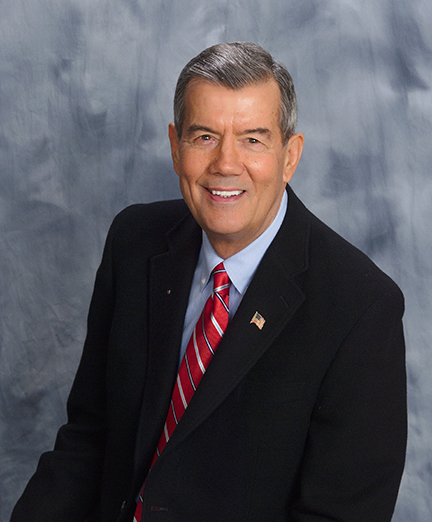 Bill Helming
Founder, Chairman & CEO
Rolling Plains Companies
Upon completing his BS and MS degrees in Ag Economics at the University of Nevada, Reno (UNR) during 1961-1965, Bill became the first chief economist for the National Cattlemen's Beef Association and then founder and first general manager of CattleFax (Denver, Colorado) within the years of 1965-1971. Since 1972, he has been self-employed. He has successfully owned and operated Bill Helming Consulting Services for the past 43 years. Bill is a nationally known and highly respected economist, agribusiness consultant, author and speaker with clients and subscribers throughout the U.S. and Canada.
For the 14 years of 1977-1991, Bill Helming created and produced a popular and successful syndicated radio program (known as the Helming Report) for 355 farm and Ag radio stations in the U.S., running three times a day, five days a week. This program was broadcast to five to six million people per day. The program content consisted of the U.S. economic and ag sector commodity market outlook.
In 1988, the UNR Board of Regents honored and presented to Bill Helming the Centennial Alumnus Award. Bill gave the commencement address in May of 1988 at UNR. In October of 2014, Bill Helming received the UNR College of Agriculture Distinguished Alumnus Award for 2014.
In January of 2010, Bill self-published a 210-page book on the U.S. economy titled What Goes Up Eventually Comes Down. It turned out to be a positive and rewarding project and success.
Bill Helming is the founder, chairman and CEO of the Rolling Plains Companies and a large-scale, privately owned and vertically integrated, sustainable and cost plus farming, cattle feeding, beef packing, chicken production and processing, hamburger and chicken restaurant food merchandizing and a solar, wind and renewable energy company.
He and his wife, Kathleen, have two sons and one daughter, and seven grandchildren.
Dave Rock
Retired - Manager, Channel Development
John Deere Company
Dave is a graduate of Kansas State University with degrees in Agricultural Mechanization (1980) and Master of Agribusiness (MAB - 2003). Dave's 37+ year career with John Deere Company spanned a variety of locations and positions of increased responsibility in product support, marketing, sales, business planning, dealer development, and region operations. Dave continues active and engaged, doing a bit of consulting work and giving back, leveraging and sharing his knowledge and experiences. At K-State, in addition to the MAB Advisory Board, he is a member of the Ag Dean's Advisory Council. In the Olathe, KS community, Dave is a member of the Johnson County Extension Council and an Extension Master Gardener, serves on the Olathe Public Schools Foundation Board of Directors, and is active with his church volunteering on mission projects and serving on church council and foundation board of directors. Dave volunteers with Tractors for Africa and recently joined its board.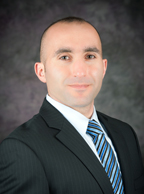 Aleksan Shanoyan
Associate Professor
Kansas State University
Dr. Shanoyan's research is in the area of agribusiness economics and management with the focus on supply chain coordination, strategic
management, and business development. His research projects have addressed issues across number of industries ranging from dairy,
meat, and vegetables to grain and biofuel in local, regional, and international contexts. His most recent research projects examine contracting and vertical coordination strategies in beef and biofuel supply chains, resilience of agri-food systems, big data applications in agriculture, and facilitation of agri-food supply chains in developing economies. He teaches courses in food and agribusiness management strategies at the undergraduate and graduate levels.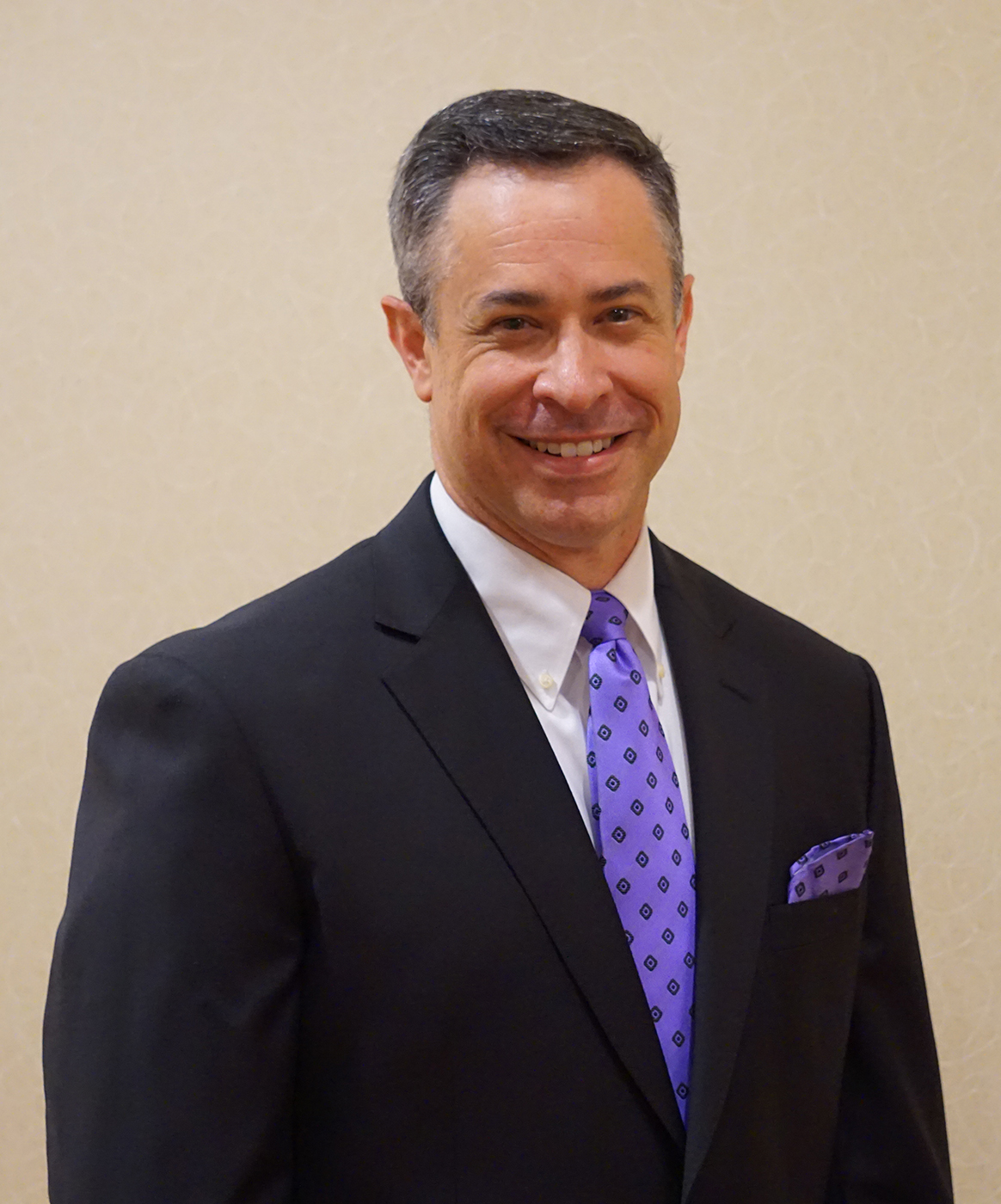 Larry Whipple
U.S. Risk Management & Sourcing Director
Cargill Feed and Nutrition

Larry Whipple is the Director of Risk Management and Sourcing (RMS) for Cargill Feed and Nutrition's (CFN) U.S. business. Larry has worked for Cargill for 25 years and oversees the trading, commodity merchandising, pricing and formulation activities for 53 feed and pet food mills across the country. In addition to his RMS responsibilities, he also leads the Data and Business Intelligence activities for the business.
After graduating from Kansas State University with a Bachelor's Degree in Agricultural Economics, Larry joined Cargill as an Administrative Management Trainee in Sioux City, IA. Larry worked as an Administrative Manager overseeing all office related functions including merchandising, pricing, formulation, and accounting in McPherson, KS; Memphis, TN; and Big Lake, MN. From there, he moved to Minneapolis as World Wide Merchandising Manager for Cargill's global animal nutrition business. Larry then moved to Sterling, CO as Assistant General Manager before becoming the District General Manager in Mentone, IN. In 2007, he moved to Kansas City, to become the Regional Business Manager for the Southeast Region. In 2013, he became the U.S. Pricing and Formulation Manager. In 2017, he was named Integration Co-Leader, leading the integration of Cargill and the recently acquired feed business from Southern States Cooperative before assuming his current role in 2018.
Larry has been recognized as a two-time Cargill Animal Nutrition President's Club award winner and is a member of the CFN U.S. Business Leadership Team. He is a member of Cargill's Higher Education Initiative with Kansas State University and lead's Cargill Animal Nutrition's recruiting activities at K-State. He resides in Lenexa, KS with his wife Laura and 17-year-old son Alex.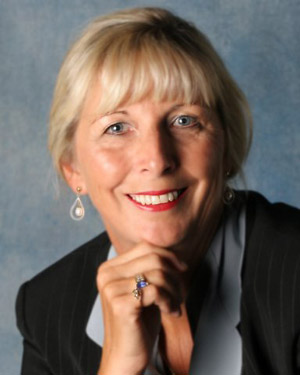 Sara Wyant
President
Agri-Pulse Communications, Inc.
Sara Wyant is President of Agri-Pulse Communications, Inc., a communications firm with offices in Washington, D.C., and Camdenton, Missouri. As a veteran farm policy reporter, she is well recognized on Capitol Hill, as well as with farm and commodity associations across the country.
Her newsletter and website, Agri-Pulse, includes the latest updates on farm policy, commodity and conservation programs, trade, food safety, rural development, and environmental and regulatory programs.
In addition, Wyant publishes an early morning preview of top agricultural issues, Daybreak, and a news summary or major headlines, the Daily Harvest, providing busy readers with a quick overview of the latest farm, food and rural policy news each weekday. She frequently speaks at farm and commodity associations around the country.
Wyant served as an at-large representative on the 2014 National FFA Foundation Board of Trustees. She formerly served as chairwoman of the Farm Foundation's board of trustees and as past president of the American Agricultural Editor's Association.
In 2015, Wyant was named to the annual Folio: "Top Women in Media" recognition in the Entrepreneurs category. She has been awarded a producer communications award from the United Soybean Board, an Oscar in Agriculture award for excellence in agricultural reporting from the American Agricultural Editor's Association and a leadership award from Agriculture Future of America. In 2013, Wyant was recognized for outstanding service to agriculture by the Missouri Farm Bureau.
Wyant gained first-hand knowledge of crop and livestock production while growing up on a farm near Marengo, Iowa. She and husband Allan Johnson, parents of sons Jason and Jordan, also own the farm where her husband's family originally established a homestead near Almont, N.D.