Agribusiness: What Could Go Wrong? - Minneapolis 2013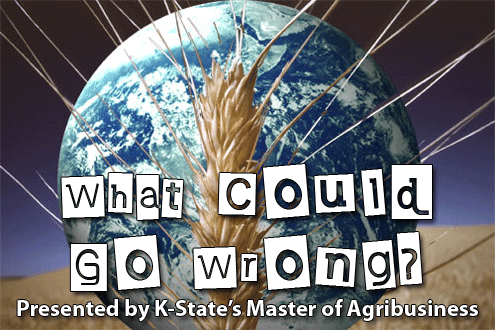 The fifth MAB Professional Development Conference was held August 8-9, 2013 at Cargill's Headquarters in Wayzata, Minn. More than 35 agribusiness professionals from across the U.S., Canada and South America were on hand to learn about risk, decision making uncertainty, productivity, and the potential for expansion of arable land.
"The event was very timely in regards to the topic 'is US agriculture at the end of a super cycle'. There was great information presented with land values and farm incomes and comparisons to what the industry went through during the late 70's and early 80's," Tyson Chick, Grain Merchandiser with CHS and MAB alum, said. "It was also great to have interaction with past faculty and students. I look forward to the next MAB event."
To open the event on Thursday, August 8, Terry Garvert, Corn and Customer Risk Manager, Cargill, provided a short overview of the agriculture industry; he was followed by Emery Koenig, Executive Vice President and Chief Risk Officer, Cargill, who discussed food pricing and risk. Koenig told the group those working in the agriculture industry "all need to be prepared to operate under constant change for the next few years" and "need to understand the triggers of volatility in a business environment, mega trends and disrupters."
Dr. Allen Featherstone, Professor, Kansas State University, followed Koenig and gave a synopsis of factors to consider in the agriculture industry; Bill Even, Commercial Unit Lead, DuPont Pioneer talked about improving the image of agriculture; and Dr. Bryan Schurle, Professor, Kansas State University ended the first day with a discussion on how decisions are made in a risky environment.
The program continued on Friday with a session on the global energy situation by Mindi Farber-DeAnda of the U.S. Energy Information Administration, followed by a series of perspectives regarding global implications with perspectives on land availability and technology adoption from Constanza Valdes, Markets and Trade Economics Division, Economic Research Service, USDA on the MERCOSUR Region, Pavel Sorokin, Professor, Russian State Agrarian University on Russia and the Former Soviet Union, and Vincent Amanor-Boadu, Professor, Kansas State University, on Sub-Saharan Africa.
After lunch on Friday, the group toured Cargill's Research Building.
"It was great opportunity to reconnect with my MAB classmates and meet other alumni and current students. I also really enjoyed the presentations, especially Dr. V's [Vincent Amanor-Boadu] insight into Africa and its potential for land use," said Nanci Daesch, Vice President and General Auditor for Monsanto and MAB alum.